So Simple & Easy, They Will Want To Follow HR Policies.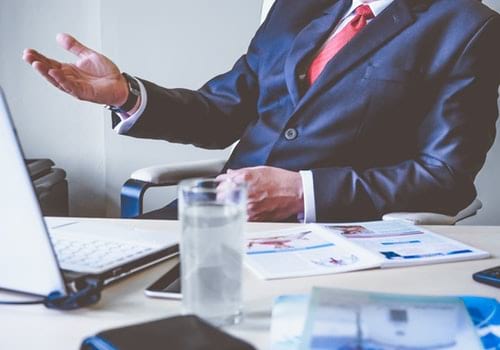 Let your Human Resource team work on the real issues and not the repetitive work. With DeciZone HR flowcharts your teams can easily comply with your policies while your HR people can work on cultivating the real resources of your company.
Customer Experience
TTR (Time To Resolution) ≪ 30 seconds
Customer Satisfaction
FCR (First Call Resolution) Rate ~ 98%
HR/Benefits Policy Flowcharts
Traditionally companies have relied on Knowledge Base assets written as FAQs or Articles but having to read lengthy paragraph text significantly affects compliance to these policies.
When your people are looking for policy guidance the best approach is to make the recommendation REVEAL itself. That is exactly what happens when your people are walking through your HR/Benefits flowchart in DeciZone platform. By simply clicking on few simple choice buttons, they can eliminate 98% of the reading they have to do! In just a few seconds your people can get to your customized recommendations - Effortless Consistent Compliance!
Intuitive Interface
DeciZone flowcharts are presented in a unique 3-layer interface. This makes it easy for people to navigate the HR flowcharts in forward or backward direction while focusing on the job at hand. This simple 3-layer interface saves them from having to read through endless paragraphs in articles or decipher diagrams.
With DeciZone, your people are not scrambling for information and can effortlessly follow your policies - leading to consistent compliance.
Automated Notes by Activity Records
If you choose to, you can have a complete flowchart activity transcript (of all the steps your people went through in your flowchart) be sent in an email or to be automatically saved in your favorite ERP management platform. These detailed transcripts can easily replace documentation. For additional notes, you can include special Input Boxes in your flowchart for the people to add any other comments.
Feedback & Continuous Improvement
With DeciZone you know how often your people reach a certain branch of your flowchart. By analyzing the frequency of visits, time of day, distribution of issues, you can get valuable insights about resources and your operation. These insights can help you not only justify budget allocations but also directly improve your operational efficiency.
DeciZone flowcharts come with handy feedback features built-in for continuous improvement of your HR/Benefits flowcharts. Send feedback about any step in your flowchart to the author of that flowchart along with your comments so the author can fix it right away and solve that issue going forward.
Effortless Efficiency
DeciZone's advanced content management features allows your teams to use one version of your flowchart while you are modifying another version of that same flowchart behind the scenes. Any changes to your DeciZone flowchart is effortlessly propagated to everyone when you wish by seamlessly swapping the flowchart versions.
You are also able to attach images, videos and links to each step in your DeciZone flowchart to give additional context to the teams. In just a few clicks and in a few seconds your teams can reach a customized recommendation consistent with your policies.
Enough Talking, Check This Out!
Lets see what a Published DeciZone flowchart might look like when its shared as a clickable button/link ...
You may also consider embedding a published DeciZone flowchart in your website as a White-Labeled fully interactive flowchart panel.
Your DeciZone account comes packed with so many time saving premium features - we highly recommend starting a Free 30-Day Trial and then schedule a Demo with our team using the buttons below.
Our team is here to help you quickly ramp up. Check out our free training videos below. We keep adding more videos for training as well as advanced features in this playlist.
Start 30-Days Business Account FREE-Trial!
Schedule a DEMO with us so we can answer your questions!
Check our Pricing page for details and other account types.
Go to top