DeciZone Call Center Agent Scripting Software Enables Your Agents To Retain & Delight Customers.
Interactive call center agent scripting software reveals the next best action to keep agents compliant. Agent scripting tool improves training, productivity & faster on-boarding.
Increasing customer retention rates by just 5% can increase profits by between 25% and 95%. BC
Incentives & Discounts
Consistent Agent Messaging
Returns & Warranty
Meet Customer Expectations
Troubleshooting
Resolve in seconds.
Streamlined Strategy
Clear Purpose & Values
90% of customers use customer service as a factor in deciding whether or not to do business with a company. MS
Free up your contact center agents with phone call script software to focus on making your customers successful instead of the less valuable repeatitive tasks.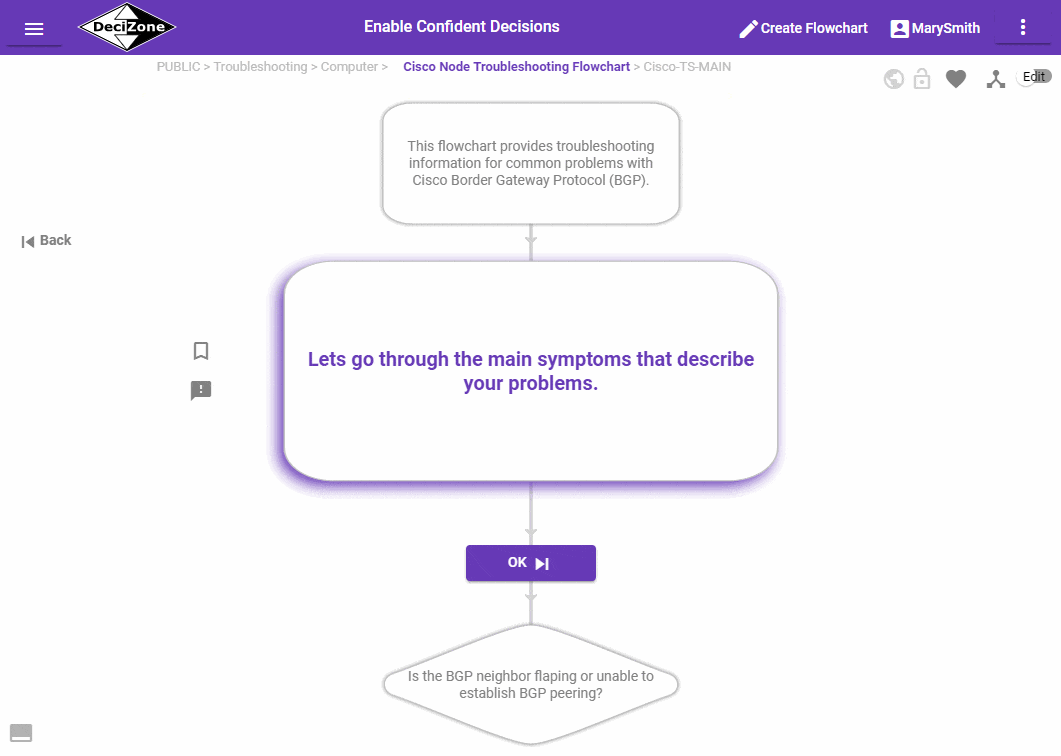 So simple! Lower Agent Onboarding & training times using DeciZone call center scripting software.
How it works
Experts Create Scripts
Continuously Improving
Real-Time Agent Guidance
Next best action always clear
Improve CSAT Profitably
Agent Efficiency & CSAT
Maximize call center efficiency & use the same interactive decision trees for contact center scripting software as well as customer self service.
Customer Experience
TTR (Time To Resolution) ≪ 30 seconds
Customer Satisfaction
FCR (First Call Resolution) Rate ~ 98%
Lower Cost
Case Escalation Rate ≪ 4%
Efficiency
After Call Notes ~ 99% Automated
Relevant Advanced Features
Transcripts
Append To CRM Tickets
Resume Past Activity
Do Not Repeat
Analyse Operations
Improve CSAT, TTR, FCR & AHT
Omnichannel
Guide Agents On Any Channel
Check out how DeciZone call center agent scripting software can integrate & work with other CRM platforms .
Enough Talking, See a Demo!
Here is what the DeciZone agent scripting software might look like when its shared as a clickable button/link:
With DeciZone, your people will always know the next best action. Enable Confident Decisions with No-Code Interactive Decision Trees & Flowcharts.

Testimonials
" DeciZone.com has given us the flexibility we need to get everyone on the same page and keep track of all the moving targets. "
LN, Head of Call Center Operations
Start Business FREE 30 Day Trial
Schedule a DEMO of DeciZone call scripting software for your team so we can answer your specific questions!
Frequently Asked Questions
How do call center customer service scripts work?
Call center agents are very busy during a conversation with the customers. They are actively listening to the customer's description of the issues while filtering out the details needed to resolve the issue at the same time. Interactive customer service agent scripts are decision trees that help the agent with the next best action while talking to the customer. DeciZone interactive decision trees show the agent the previous step, current step and the upcoming next step in the decision tree inside the same screen so the agent can easily drive the converssation with the customer in the most efficient manner while deeply engaging with the customer. Customers experience the fastest service from an agent that is enabled by the interactive agent scripts to handle most talks in the shortest amount of time.
What is the main goal of call center scripts?
The interactive agent scripts inside call center scripting tools are typically decision trees created by the subject matter experts for addressing most common customer concerns in a methodical step by step manner. Call center scripts help agents provide accurate information to customers in the shortest amount of time.
How call center scripts make customer service more efficient?
Agents have varying experience and skill levels. Agent scripts enable the agents to make confident decisions based on common strategies while at the same time delighting the customers. Agent scripts also allow the agents to follow the most effective sequence of questions to ask during the conversation with customers and typically find answers in a few seconds.
What software is used in contact centers?
Interactive decision tree software provides a guided framework for agents to answer customer queries in the shortest times to improve profitability.
What does a good contact center script have?
Your agent script is meant to help each and every one of your call center agents think like an expert. So make sure that your decision tree scripts have the correct logic to arrive at the answers for commonly asked questions. DeciZone allows you to have a modular structure for your decision trees so the agents can always start from the same place and can be intelligently guided to resolve most issues in the shortest amount of time.
Go to top